RECYCLED PLASTIC MATERIAL
We provide recycled material satisfying customers requirement to help cost saving, environment protection by our own product or customized and develop new material with customers.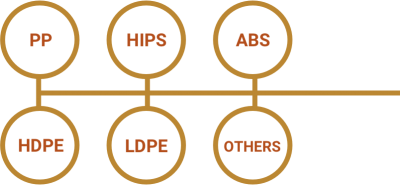 We provide a tailored closed-loop recycling service. This could help our customers to manage their waste efficiently, maximize using their materials, reduce disposal cost and environment impact.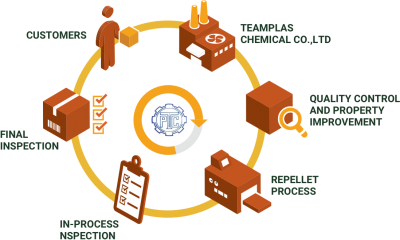 Bio plastic has become alternative resources for environmental friendliness. We have studied and cooperated with many institutes to formulate the right bioplastic material which is suitable with customers' needs by our experiences and compound technique.